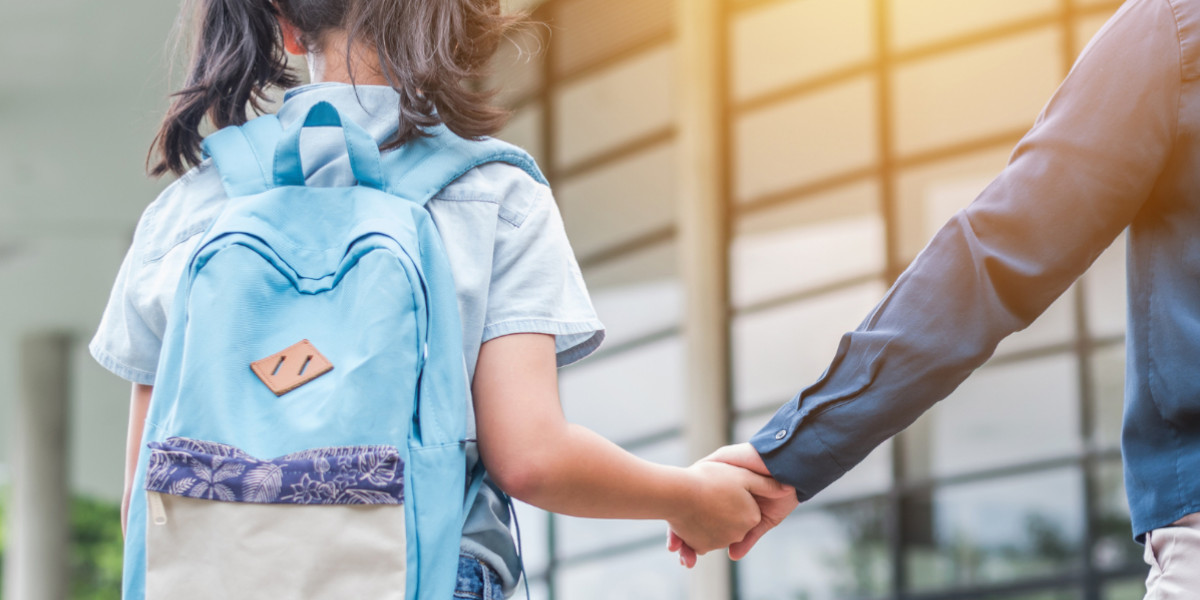 Back-to-School Anxiety During COVID
This Fall, students going back to school will have feelings of relief, excitement, and some feelings of "normalcy", but for others, going back to school will be a time of confusion, anxiety, and worry. Jennifer Louie, PhD, a clinical psychologist at the Child Mind Institute notes "there is the added fear that other people are not as safe as we thought they were." As Back-to-School quickly approaches and stores are being stocked with school supplies, kids are asking themselves: Are we sure it is safe to go back? Will I be safe? What if this happens all over again?
With more programs and schools opening for in-person learning, this means more children will be away from home again after a long break. It can be complicated as a parent with your own worries and anxieties on top of managing self-care and being a parent! So, what can you do or say to reassure your child that they are safe? Between reminding them to consistently wash their hands, wear their masks, and keep hand sanitizer on them and trying to manage and decrease separation anxiety, in today's blog, we will be exploring some helpful tips and tricks to help your student ease their unique challenges of going back to school during unprecedented and ever-changing times.
Stay Connected to School
Communicate with your child's teachers about the best way to separate from your child at the start of the day—brief goodbyes are often best.
During drop offs, try to stay calm and reassuring—using a calm voice, with a relaxed face and body to let your child know that you wouldn't leave them if you thought they were not safe and protected.
Know your school's Covid-19 safety protocols and ensure their plan of actions if there is an outbreak. Find out how the school is communicating with families and students. Be sure to read any communications you receive. Check with you children, particularly older ones, as they may be receiving information directly that would be helpful for you to know.
Stay Calm, Listen, and Offer Reassurance
Let your children's questions guide you. Answer their questions truthfully, but don't offer unnecessary details or facts. Don't avoid giving them the information that experts indicate as crucial to your children's well-being. Keep in mind, younger children absorb scary information in waves. Children always feel empowered if they can control some aspects of their life, thus, reducing fear.
Make sure your child has a daily, predictable routine, with regular times for healthy meals, naps, and night sleep at home. Having a rested body and knowing what to expect at home helps children cope.
Remember that this is a phase—building new relationships is a skill, and with support, children can be resilient. Even if it's hard to separate, they will gain a new trusted relationship with their new teacher and feel more secure.
Offer lots of love and attention-Validate your child's feelings as something new and possibly scary for them. Encourage them to verbalize their thoughts and feelings. Be a good listener!
Pay Attention to Your Child's Mental Health
Reach out to your child's teacher and other relevant school staff if you have concerns about their coping and keeping up with assignments or activities.
If you notice a change in your child's behaviors including persistent or an increase in anxiety or behavioral problems, talk to a healthcare professional.
Parents, you must also care for yourself during these stressful times so you can be better equipped to take care of others, including your children.
Teaching and modeling positive preventive measures, and talking to your children about their fears, and giving them a sense of some control over their risk of infection can help reduce anxiety. Remember, children look to you for guidance – be their role model! They will be seeking you out on how to handle and react during this stressful time. Acknowledging their level of concern, without panicking, is appropriate and can result in taking the necessary actions that reduces the risk of behavioral or emotional problems this back-to-school year.
References:
Centers for Disease Control and Prevention. (2021, July 16). COVID-19 Pandemic: Helping young children and PARENTS transition back to school. Centers for Disease Control and Prevention.
Centers for Disease Control and Prevention, Coronavirus Disease 2019 (COVID-19)
Helping children cope with changes resulting from covid-19. National Association of School Psychologists (NASP). (2020).
Miller, C. (2020, September 4). Back-to-school anxiety during covid. Child Mind Institute.
About Cynthia Sanchez
Cynthia loves working with children, tweens, and teens by creating a fun and creative space to express their unique individual identities. Cynthia strives to create a warm, welcoming, and non-judgmental environment for the clients she serves in order to promote a safe space for healing. She hopes to establish a collaborative relationship not only with her child and adolescent clients, but also with their parents to create a loving, positive, and healthy family system in the household. She works from a positive, collaborative, strengths-based therapeutic approach to help clients acknowledge various unique contexts that impact their lives, connect with their strengths, and learn new ways to live in wholeness. Cynthia strives to help her clients increase their self-esteem and helping them overcome obstacles and identify strengths and goals to become resilient in future challenges.
View Profile