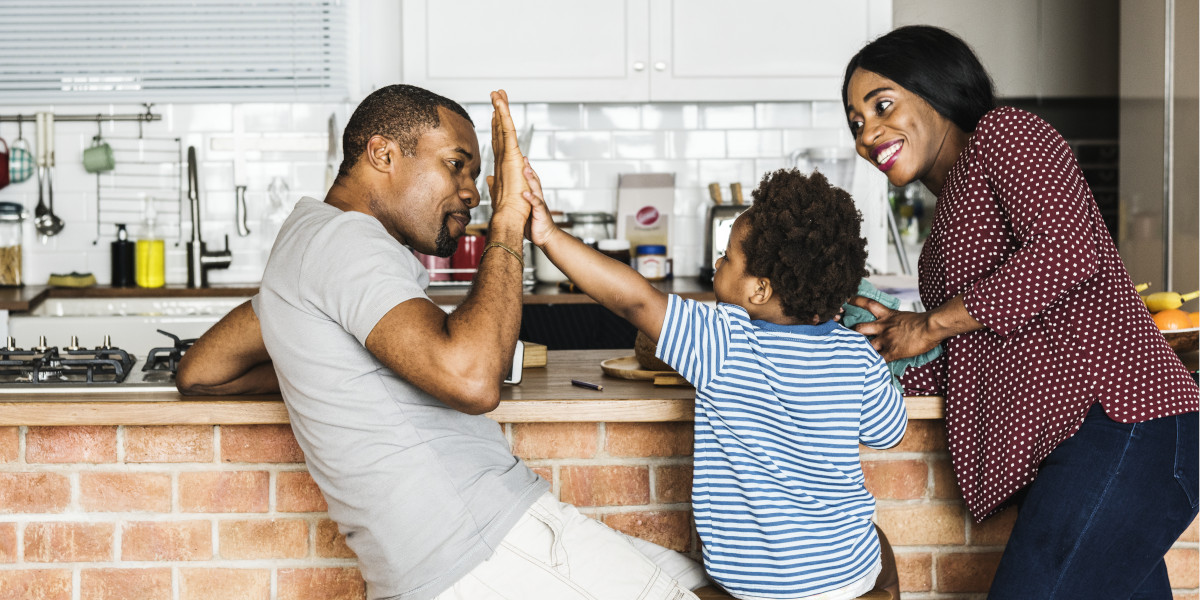 National Black Family Month
July is National Black Family Month
The National Black Family Month was created in 2006 to "promote the enrichment of families through education, health and self-improvement", by The Black Women's Agenda. As a part of their larger initiatives to support Black women and their families, the National Black Family Month was initiated to encourage Black women to reconnect to their families and rededicate themselves to their commitment to one another.

The Black Family is known for its strength and resilience, fellowship and religious foundation. These are the pillars that the Black family is comprised of and continues to instill into each new generation.

In many ways each of these pillars is tied to the next – our strength embodies our innate ability to become the Superhero of our family's life. I'm making a stretch here, but terms like the "Superwoman Syndrome" probably had roots within the African American community. In the Black family, the woman/mother/matriarch is the backbone of every family. She makes sure that her family and those connected to it, have everything they need and is willing to be all things to all people while sacrificing her own needs in the process. Her willingness to sacrifice herself for her family can look like chaos to the untrained eye, but it's that same sacrifice that keeps the family afloat.
Have you ever known someone like this?
This inner strength is connected to our resilience, or the ability to bounce back from setbacks. The Black family is no stranger to setbacks which is what makes our bond so unique. Throughout history there's been numerous things put in place to tear the family structure apart, but it's this resilience to overcome adversity that continues to redefine and reinforce the strength of the Black family's existence.

Continued resilience brings about fellowship in the time that we enjoy spending together. Fellowship is how we celebrate. It's when we bring back family traditions and create new ones. The best kinds of fellowship happen over food… GOOD FOOD! Food for the soul…

Fellowship comes from our strong connection to our faith and our religious foundation. Having faith in a higher power, something bigger than ourselves is what's given the Black family it's strength and ability to bear all things. As believers in Christ, we also know that God doesn't make mistakes, even in times of difficulty. To admit this also means that we acknowledge that God created experts in different fields to help us here on earth. Experts like physicians, scientists, teachers, surgeons and therapists! Everyone has been gifted with their own unique abilities to fulfill God's will for His purposes while we're here on earth.

There's a known stigma for those within the Black family unit that discourages the use of therapy as a means to resolve problems. Taking care of your mental health is equally important to seeing your primary doctor for regular check ups. Your overall health is important for the health of your family and should be prioritized!

During this National Black Family Month, I encourage each of us to motivate each other to get that mental health check up! Seeking therapy is not a sign of weakness. Rather, it's a sign of wisdom. Wisdom to know that we don't have all of the answers and to know when to seek help from trained professionals.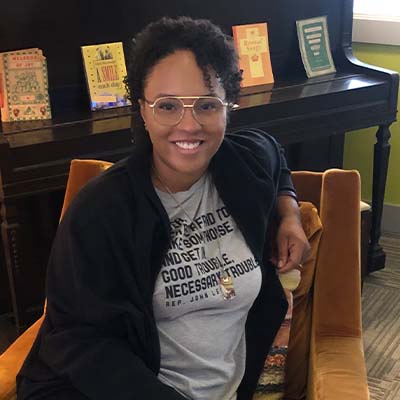 About Nicole Davis
Nicole is dedicated to offering support for adults, couples, and families by providing a healing, non-judgmental environment that fosters client awareness and nurtures each client's unique therapeutic process. Nicole believes that there's a connection to each person's childhood experiences, family patterns, and behaviors that creates the framework for our personal belief and value systems. Given the proper tools to navigate those belief systems, each of us can redefine how we create new futures for ourselves and live happy, whole lives.
View Profile