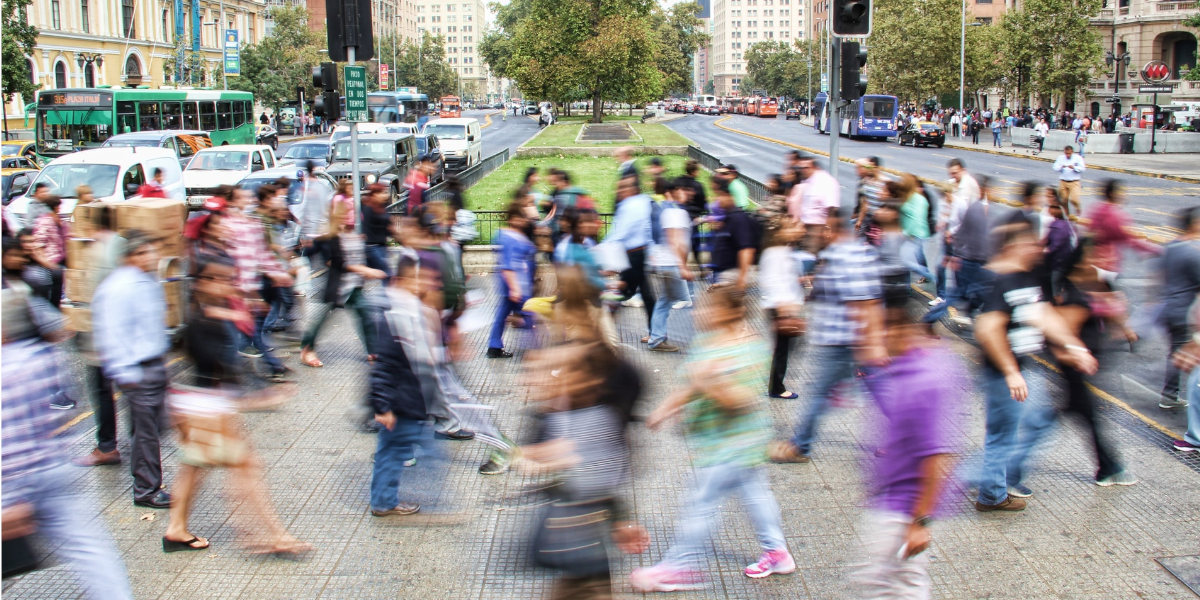 World Day Against Trafficking in Persons
History
In 2003, the United Nations (UN) met to discuss the worrying trend of human trafficking, and as a result, the Inter-Agency Coordination Group Against Human Trafficking (ICAT) was formally established in 2007. In 2010, the UN General Assembly adopted a call to action – The Global Plan of Action to Combat Trafficking in Persons. The goals in establishing this plan were to integrate the fight against human trafficking, strengthen security world-wide, and establish a UN Voluntary Trust Fund for victims of trafficking, primarily women and children. In 2013, the General Assembly designated July 30th as World Day Against Trafficking in Human Persons. Since its beginning, this effort has made many advances, one being the establishment of the 2030 Sustainable Development Agenda, its goals being to end trafficking and violence against children and push for stronger measures against human trafficking.
Did You Know?
Every country in the world is affected in some way by human trafficking, and in each country, the majority of victims are women and children. In 2018 about 50,000 human trafficking victims were detected and reported by 148 countries, and here are some of the findings:
50 per cent of detected victims were trafficked for sexual exploitation, 38 per cent were exploited for forced labor.
Female victims continue to be the primary targets. Women make up 46% and girls 19% of all victims of trafficking.
Globally, one in every three victims detected is a child.
The share of children among detected trafficking victims has tripled, while the share of boys has increased five times over the past 15 years.
Source: UNODC Human Trafficking FAQs
Most Commonly Identified Forms of Human Trafficking
The majority of those who are victims of human trafficking are either exploited sexually (50%), or forced into unpaid labor (38%). Below is a list of the UN's most commonly identified forms of human trafficking:
Exploitation of sex, entertainment and hospitality industries
Domestic workers
Forced marriages
Forced adult and child labor in agriculture, construction or factories
Organ removal
Children forced to commit crimes for perpetrators or serve as soldiers
Human Trafficking in Texas
In 2016, Texas released Human Trafficking by the Numbers, a report about the prevalence of human trafficking in Texas. The following diagram shows the results: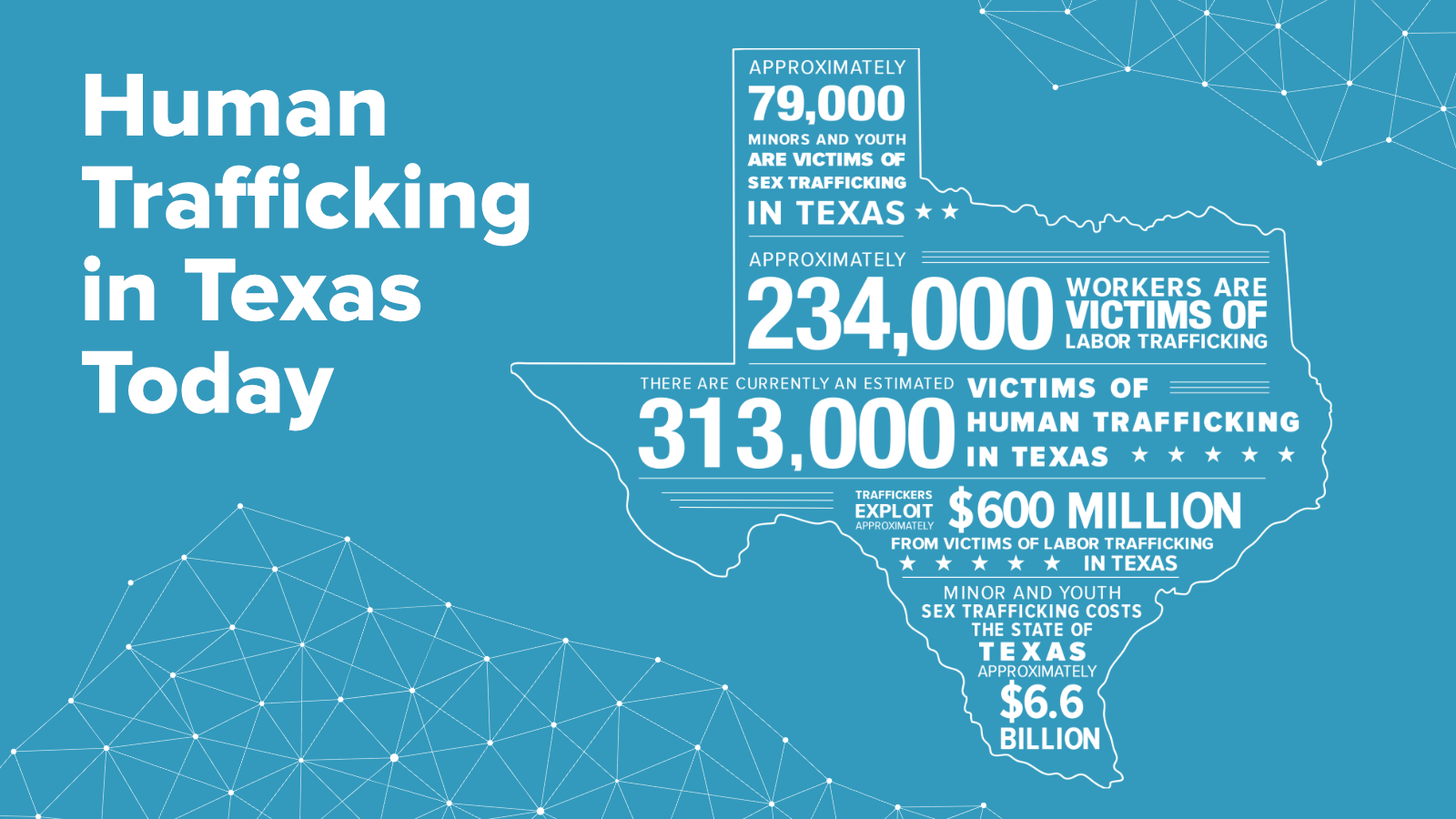 Image courtesy of Texas Advocacy Project. Statistics are from 2016.
2022 UN Campaign Topic: Use and Abuse of Technology
The focus of this year's campaign is technology, which helps to both enable and fight human trafficking. The UN reports that, with the shift of our everyday lives being spent in online platforms during the Covid-19 pandemic, human trafficking has conquered cyber space. The traffickers are finding more opportunities to connect with, recruit, exploit and control new victims. With the help of the internet, these human traffickers are also better able to communicate with other perpetrators without easy detection. The upside of technology in this effort is that law enforcement and criminal justice systems are better able to communicate and uncover trafficking networks online, and have the digital evidence to back it up.
Blue Heart Campaign:
This year, the UN has also decided to adopt the Blue Heart Campaign as the theme for July 30th. The blue heart is a symbol for the sadness of those who are trafficked, but it also stands for the coldness of those who decide to buy and sell fellow humans.
Here is what the UN asks us to do:
National Human Trafficking Hotline: Call 888-373-7888 or text 233733.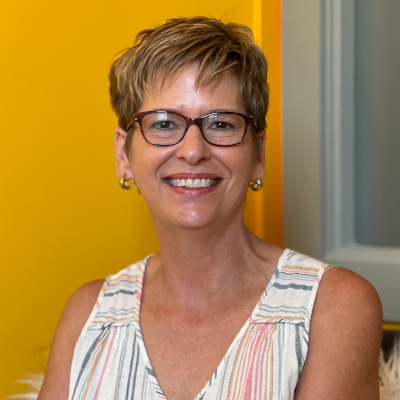 About Pamela McKenzie
Pam believes that everyone has the capacity to grow and develop into the best possible version of themselves, and she feels that it is her job to guide and support her clients as they work towards this goal together. She sees herself as a very experienced observer of human behavior, and feels that becoming a counselor was simply a natural continuation of her enthusiasm for the life complications that affect us all.
View Profile