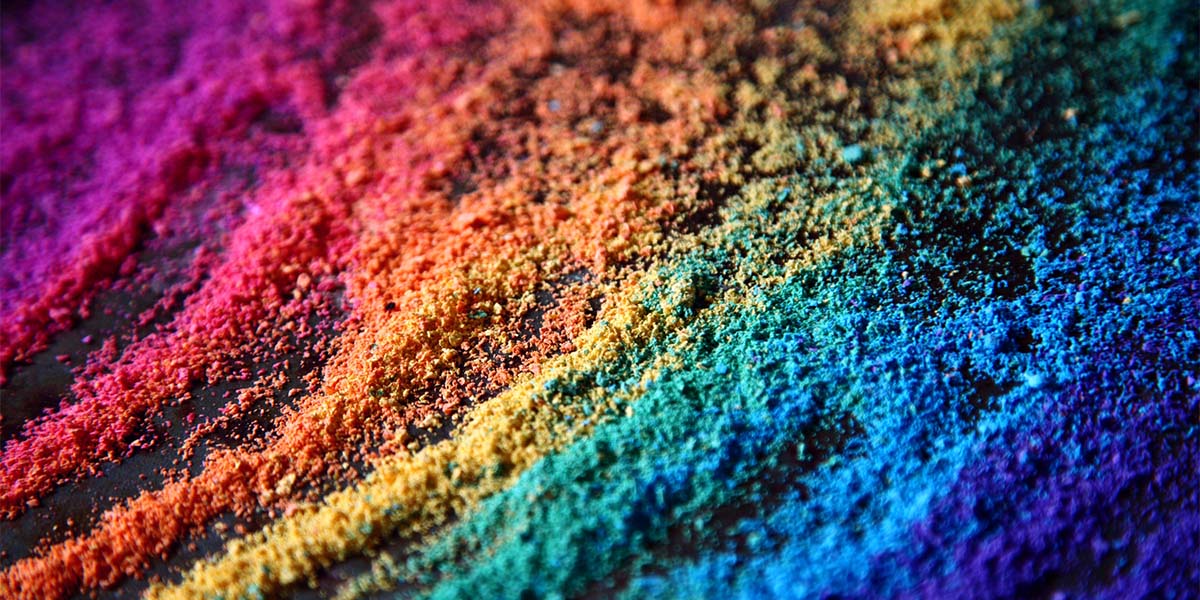 Fear of Harm Amplifies Anxiety in the LGBTQ Community
Pride celebrations can create a supportive atmosphere allowing lesbian, gay, bisexual, transgender and questioning (LGBTQ+) people to feel accepted, build community, access resources, and get a reprieve from the stress and daily discrimination of being a targeted minority – and allow others to see LGBTQ+ people being themselves and accepting each other, encouraging acceptance in the larger community.
Pride parades abound in June, but when summer celebrations are over, there are 11 more months to fear feeling rejected or being physically harmed. If you're feeling that post-pride-party hangover coupled with stress, you know it can lead to depression, anxiety, self-harm, and suicidal thoughts. It is vitally important that you know you're not alone. So many counselors have walked this path before you, and they're ready to help you on your own journey, wherever you are, without judgment or shame.
Let's Do The Math
Anxiety is the most common mental health concern in the United States, affecting 1 in 5 Americans across the country. For LGBTQ+ Americans, it is much more widespread. According to a 2022 US Census study, gay men are twice as likely as heterosexual men to experience anxiety and mood disorders. Men and women who identify as bisexual have an even higher risk of mood and anxiety disorders than heterosexuals, lesbians, or gay men. Some research suggests that bisexual groups experience greater stigma because they are ostracized by a variety of communities (gay and straight) who perceive them as a stereotype unable to choose their identity or be honest about their "true" persona.
Anxiety and Eating Disorders
A 2020 study in the Journal of Eating Disorders also found that LGBTQ+ adults and adolescents are more likely to suffer from mental illness caused by elevated stress from living in a world where they are subjected to prejudice and threats of discrimination and physical harm. For those who are not ready to be out, this anxiety can be compounded with expectations of rejection and concealment stress, or being worried someone will discover their truth before they are ready to reveal it themselves. The study's investigators consistently found that lesbian, gay, bisexual, and transgender adults and adolescents are more likely to experience disordered eating behaviors, including social anxiety and binge eating.
Competitiveness among men in all cultures throughout the globe can lead to a heightened drive toward a certain status, and among gay male culture, that competitive drive is prevalent among groups competing for social and sexual advancement. The pressure to be beautiful, athletic, and ideally either muscular or slim may lead to eating disorders being misdiagnosed in men, especially if they are trying to bulk up or if they suffer from body dysmorphia that leads them to believe they are too small.
Feeling Rejected
Forty percent of LGBTQ+ adults have experienced rejection from a close friend or family member. It's painful to live with feelings of abandonment from the people who are supposed to love you the most, even if adulthood has brought with it a chosen family and trusted community. Gay men and lesbians are 4 times as likely to attempt suicide than the general population, and as many as 82% of transgender individuals have considered killing themselves. Young adults who identify outside the heteronormative community are twice as likely to experience persistent sadness and hopelessness, and to experiment with misuse or overuse of illegal substances.
Finding Support
Being gay, lesbian, bisexual or transgender does not mean you have a mental disorder. It may mean that you struggle with emotions and anxieties that can best be understood by others who have tread the path of coming out before you.
Developing a support network can be key to self-acceptance. LGBTQ+ local community groups are a good place to start finding resources as well as an accepting environment. Follow Lifeologie Counseling Raleigh on Facebook to connect with our upcoming events.
When you're ready to reach out to a counselor, feel free to ask during your initial call if they have experience working with the queer community. Several therapists at Lifeologie Counseling Raleigh specialize in empathetic and culturally competent care for adolescents, adults, and couples. You can learn more about us here, call us at 919-900-7552, or request an appointment online. Prioritizing your mental health is essential to your overall well-being. We see you. We value you. And we're here to show you that you are not alone.
About Elizabeth Grady
Elizabeth "Liz" Grady is a Licensed Clinical Mental Health Counselor and Clinical Supervisor (LCMHCS), a Nationally Certified Counselor (NCC), a Certified Clinical Trauma Professional (CCTP) and a Board Certified Tele-Mental Health (BC-TMH) Counselor. She earned her MA in Counseling and her PhD in Counselor Education from North Carolina State University. She has advanced training in Eye-Movement Desensitization and Reprocessing (EMDR), Dialectical Behavior Therapy (DBT), Acceptance and Commitment Therapy (ACT), Motivational Interviewing (MI), and Cognitive Behavior Therapy (CBT). She specializes in stress management, school/employment, relationships, and past and present life experiences, including childhood maltreatment and trauma. She sees adolescents, adults, and families at Lifeologie Counseling Raleigh.
Meet Me