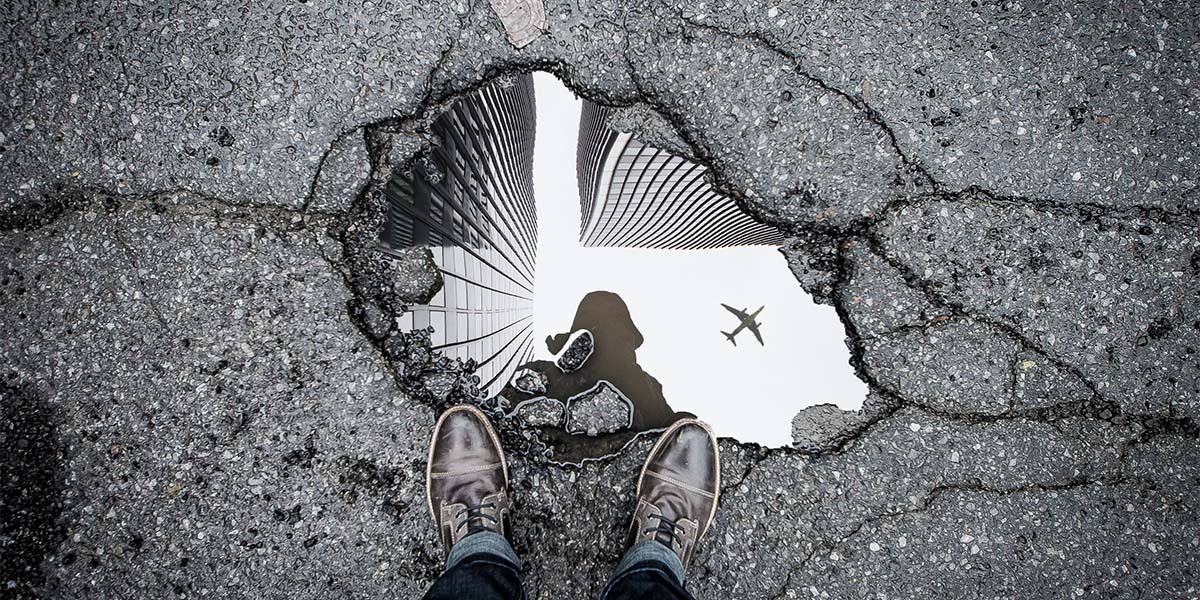 Try Guided Reflection To Process The Past
Nowadays, it's normal to experience a busy, overwhelming, and fast-paced lifestyle. Unfortunately, because of all the opportunities present throughout our day, we also have to navigate the abundance of decisions that come up. It's normal to be concerned about taking a moment to reflect on the day, let alone decisions we've made before that day, because of how quickly life moves. Even with this being true, the importance of reflecting on the past is often forgotten.
While it is not always possible to make a cup of coffee and look out the window to think about our lives. It is essential to look at the importance of reflecting on our past in the hopes that we can gain a deeper understanding of who we are and how we got to where we are today. Reflection allows us to look at and learn from our choices, identify ways to strengthen helpful decisions, and modify our unhelpful choices.
Another concept often overlooked is the difference between unavoidable and unnecessary pain.
Unavoidable pain will come and find you, hence the name. At times, it feels like it can track us down. However, unnecessary pain comes from compromising choices and the consequences that follow. Unnecessary pain- which often feels like unavoidable pain- can be avoided or mitigated by creating opportunities to reflect on our past and choices. There can be hope that recognizing patterns, identifying triggers, and developing strategies with support from a professional can help us become more aware of when we're making similar choices that could lead to unnecessary pain in the future.
Another way that taking time to reflect can be helpful, especially with a professional, is that it allows us to gain wisdom and insight from our experiences. It will enable us to open our minds to alternative approaches or new perspectives we may have never considered before. When we continue to explore ourselves and our choices without judging them, we can learn from these moments and use them as a guide in approaching future situations.
I want to make a clear distinction. Reflection can look different at times. In moments of conflict or pursuing resolution, it's important to reflect and to feel guilty (notice I didn't say ashamed...) for choices that we've made. It's important to remember and to feel sorrowful for the choices that we've made. At the same time, it can be equally unhelpful to develop a belief that reflection only brings pain or the recognition of pain. A critical part of what I'm talking about today is utilizing the tool of meditation as a means of self-improvement and self-growth instead of beating ourselves up for our choices.
When we focus on our shame and beat ourselves up for the choices we've made in the past, we are doomed to repeat the cycle that we are already in. However, the hope is that by going back and discussing and processing these choices with a professional, we could learn from them, grow from them, and become the person we want to be.
Are you interested in learning more about reflection, meditation, and mindfulness? Learn more about our practice at Lifeologie Counseling Austin or request an appointment with me to begin your journey of guided self-reflection.
About Calvin Burns
Calvin Burns, MA, LPC, LCDC-I, earned his BA in Psychology with a minor in Human Development and Family Studies from Texas Tech University and earned his Master's in Counseling from Dallas Theological Seminary. He specializes in disordered eating, addictive behaviors, depression, anxiety, parenting support, adolescents/emerging adults, and couples counseling. He brings unwavering hope to his clients, and firmly believes that people can change and their stories can be rewritten. He sees adolescents, young adults, adults, couples and families at Lifeologie Counseling Austin.
Meet Me