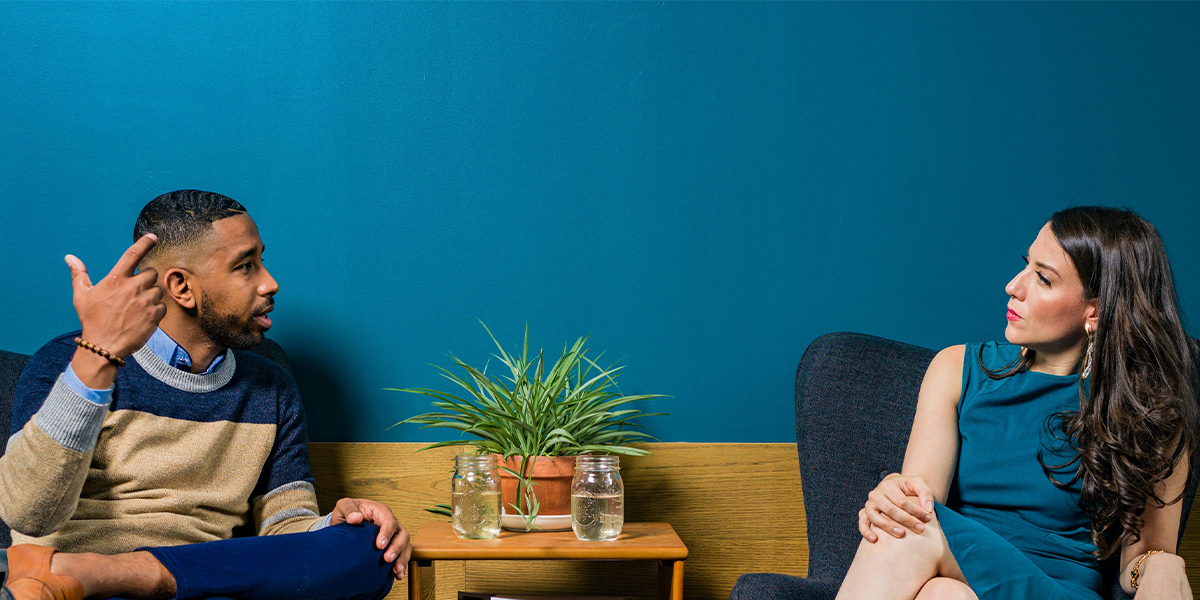 LMFT, LMSW, LLMSW, LPC, LLPC, LP, CADC. You may be wondering what the difference is and what does all this alphabet soup mean? These credentials reflect different orientations within the world of counseling. Having such a diverse group of clinicians is one of the strengths of Lifeologie as a practice.

What is an LMFT and who do they work with?
You may notice the credentials, "LMFT" after my name, "Hillary Wright, LMFT." You may be wondering what an LMFT is. An LMFT is a Licensed Marriage and Family Therapist. You might initially think, "oh, so you only work with couples and families." This is a common misconception. Although it is true that LMFTs or MFTs can work with couples (married or in any other phase of togetherness) and families, we can also work with individuals. I often work with young children, older adults, and everyone in between!
What makes LMFTs different from other kinds of therapists or counselors?
Marriage and family therapists have unique training that helps us view the person, or people, that we are working with from a systems perspective. I can almost see the questioning look on your face right now! A systems perspective means that we see you in relation to the systems (or relationships) that you are a part of. We are trained to view how those systems may impact you as well as the impact you may have on those systems.
For instance, we may examine ideas such as:
How does my growing up in a single-parent household impact my parenting in a two-parent household?
Or
How could my relationship with my partner be affected by how I experienced my parents' relationship?
Have you ever stopped to think about how many systems and relationships that you are a part of? Let me tell you, it's A LOT!
Why should I choose to work with a Marriage and Family Therapist?
Other than our view of relational systems (systems perspective), extensive education (specific courses to effectively work with individuals, couples and families), training (supervised work with clients before graduation), and licensing requirements (at least 1000 direct client contact hours that are obtained after graduation and passing a national exam), it is widely understood that LMFTs have the best sense of humor. Although, this may be slightly biased research done only polling LMFTs, but that's beside the point…
Maybe you are trying to navigate a transition in your life such as leaving home for the first time, moving back home after having left, the beginning or end of a relationship, or strengthening relationships you already have. All of these are valid reasons to seek out an LMFT for your therapeutic journey.
If you would like to meet with an LMFT and see if this is a good fit for you, give us a call or send an appointment request to connect today.
About Hillary Wright
Hillary Wright, LMFT, earned a BA in Psychology and completed a Specialized Program in Alcohol and Drug Abuse (SPADA) from Western Michigan University and earned a Master's in Marriage and Family Therapy/Counseling from Purdue University Calumet. She is trained in EMDR, TF-CBT, and CPT, and has more than 10 years of clinical experience working with a variety of people coping with trauma, loss, anxiety, depression, and relational concerns. She sees couples and individuals at Lifeologie Counseling Ada, Michigan.
Meet Me