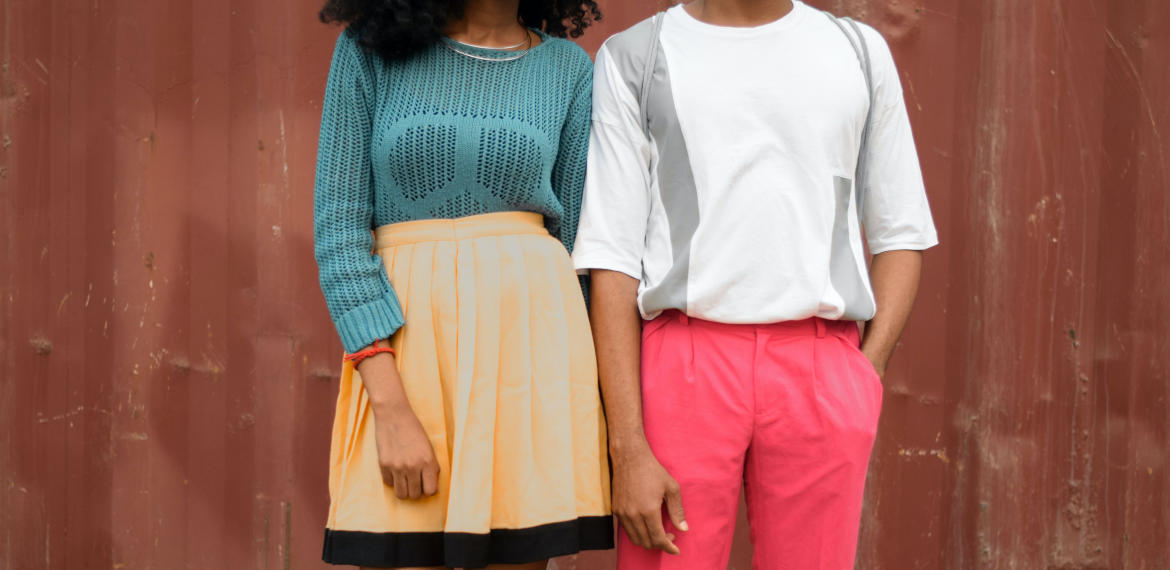 Are We Ready for Couples Counseling?
A look into what a couple needs for counseling to help them
Reaching out for couples or marriage counseling can be really scary for couples. No one likes to air out their dirty laundry in front of a stranger; let alone consider taking suggestions from this person either. It can be overwhelming for a couple to ask for professional help, and this is reflected in the research. Furthermore, the research shows that most couples don't even reach out for professional assistance for their relationship until 6+ years of issues. A lot can happen in that time that may be difficult to undo. But it is definitely possible. You don't have to wait to reach out… just be sure that you're ready. And I speak for all therapists when I say we will be here when you're ready! This article is for couples questioning if they are ready for couples counseling and gives them a brief look into what is needed from couples during the counseling process to have the best possible outcome.
Expectations: Lets Get Real
People rarely seek out counseling when things are going well in their lives, and the same is true for couples. Again, according to the research, couples often seek out counseling after 6+ years of not doing so well. This can be anything from transitioning into another life cycle stage, life transitions in general (like a new job or relocating), emotional affairs, sexual affairs, intimacy issues, one partner struggling with addition, communication or lack of communication, and so on. Chances are any relationship has been functioning in a specific way for quite sometime before entering into a therapy room.
It is important to keep this in mind when starting couples counseling. Therapists understand that you want the help and the tools right away, and they are there to help you in any way possible. But it is even more important to have realistic expectations for you, your partner, and your therapist. When you have a broken leg, does it heal immediately when you go to the doctor for the first time? No, the treatment that the doctor will provide us takes time. It involves knowing the history of the accident to cause the break, taking x-rays, measuring for a cast, putting the cast on, check-up appointments, limited movement to heal, stretching, and whatnot. It takes time. Same as repairing your relationship. It will take time.
Perception: Shift to We and Us
It is not uncommon to have a couple come into the first therapy session (even a few sessions after!) with completely divided perceptions. There is little "us" or "we" and a LOT of "me" versus "you." This is created by truly wanting our partner to be on our side because we believe it is the right way, and we want them to understand us. And if our partner sees it "my way," then they will support me and this will make me feel loved. Therapists are often working toward joining this divide that has previously been created.
Shifting your perception to more of a "we/us" can be very beneficial. It helps create a sense of closeness during the therapy process as well as within the relationship. Couples are able to connect and share goals more effectively when their perceptions are similar. The couple needs to stand united, especially with creating positive changes. An easy way for couples to change perception is to begin to change the language that they utilize. They can start using more united terms, such as "our" or "us" and "we." Also, adding more of a positive twist with it than negative can help. For example, a couple may be frustrated that they often argue when communicating and say, "We always argue! One of us never listens and understands the other! It's been this way forever!" Now saying a very similar thing, but with a different perception and more positive tone, "We need to work on our communication. We often are not sending and receiving messages in a way that each other can understand. This is a work in progress and we need to practice. Let's find what works for us!" Doesn't that sound better than the first statements? It creates a united front for this couple that THEY will develop and change THEIR communication skills. TOGETHER.
Try Again: Allow for Redos
One thing that can help couples during their therapy process is giving themselves a break!! Most couples have been functioning in a certain way for a loooong time. Things will not change overnight, and that's just the reality of it. As therapists, we want to help you as much as possible and we understand that you want things fixed right away. It is our job to guide you to create that change outside of the therapy office. And that means making some mistakes and allowing opportunities to change it.
With that being said… allow yourselves redos! If you are in the beginning stages of conflict with your partner, allow yourself a redo of how that conversation is going. For instance, you are feeling bothered because your partner forgot to do a task around the house that you asked them to do in the morning. You find your partner and start with you, "I can't believe you didn't do what I asked you to! You're always forgetting and never help out!"… You are biting your tongue as soon as the words leave your mouth. Yet, you and your partner are aware that this is something you're trying to change. It is okay to apologize and give yourself a redo, such as "Hold on. I'm sorry! That didn't come out right. Let me try again!!"… What is wrong with practicing? If your partner is supportive of you and patient, it can create a little humor between the both of you. Have a little fun with it!
An important part that can help with redos and changing things in your relationship is to increase your self-awareness. Your OWN self-awareness. It is very easy for us to point out things that we would love to change about our partner, but that's not reality and we can't change our partner. You are in control of your own doings. So allow yourself some redos!!
Practice: Small Gains Add Up
Couples function with having many patterns within their relationship. Some patterns develop quickly and others do over time. Some are healthy and others are unhealthy. Either way, most patterns become the "norm" for that couple, whether it's a pattern they like or dislike. Part of couples counseling is diving in to change some of these patterns to create healthier ones. It will take practice to change these patterns.
Your therapist should have assisted you in creating realistic goals for your counseling journey. This will help guide you with things that you need to address. Sure, it is difficult admitting when we aren't doing things well, especially when it comes to our relationship. This can lead us to irrational thinking that we are failing. But you're not! You're investing in your relationship and creating an opportunity to grow and change, and that's an important strength to have. These goals that you created will give you a point of focus of what you need to work on. Your therapist may even facilitate some exercises to practice during the session. This may feel a little awkward at first, but it's good groundwork to prepare you for the next thing… Practicing these skills at home.
This is where couples get hung up. Sure, you can step into my office with your partner and we have great sessions, we process, we practice… but you need to be willing to put in the work outside of the therapy room, too. We understand that things come up and can cause us to not always focus on what we need to do in between sessions. But try not to let it become a habit. The couples that are putting in the effort at home are the ones that are truly investing in their relationship and are creating the change. You and your partner can create the change you want to see in your relationship. And you do this by practicing. Try. Try again. Make those mistakes. Allow for the redos. Laugh about the redos. Reflect back on the changes. Reward yourself for the small gains. If you set a goal to practice using an "I feel" statement with your partner twice per day and you've only done it once per day, then that's a change. Celebrate it. You're creating positive change through practicing.
Time to start? When You Feel Ready
When you're ready to explore couples counseling with your partner, we will be here and ready to support you both. It is a great opportunity to invest in your relationship and create positive changes for you, your partner, and your relationship. And I hope that this article helped prepare you for your journey! If you have any questions, please contact us to begin.
About Rosann Raftery
Rosanne Raftery, LPC, LLMFT, holds a BA in Psychology from Central Michigan University and a MA in Marriage and Family Therapy from Western Michigan University. She is passionate about pre-engagement or premarital counseling, divorce recovery, open relationships, women's issues, anxiety, depression, and working with the LGBTQ+ community. She specializes in working with individuals, couples, and families in building their communication skills, healing, and strengthening their relationships at Lifeologie Counseling Grand Rapids Ada and Lifeologie Counseling Grand Rapids Cascade.
Meet Me