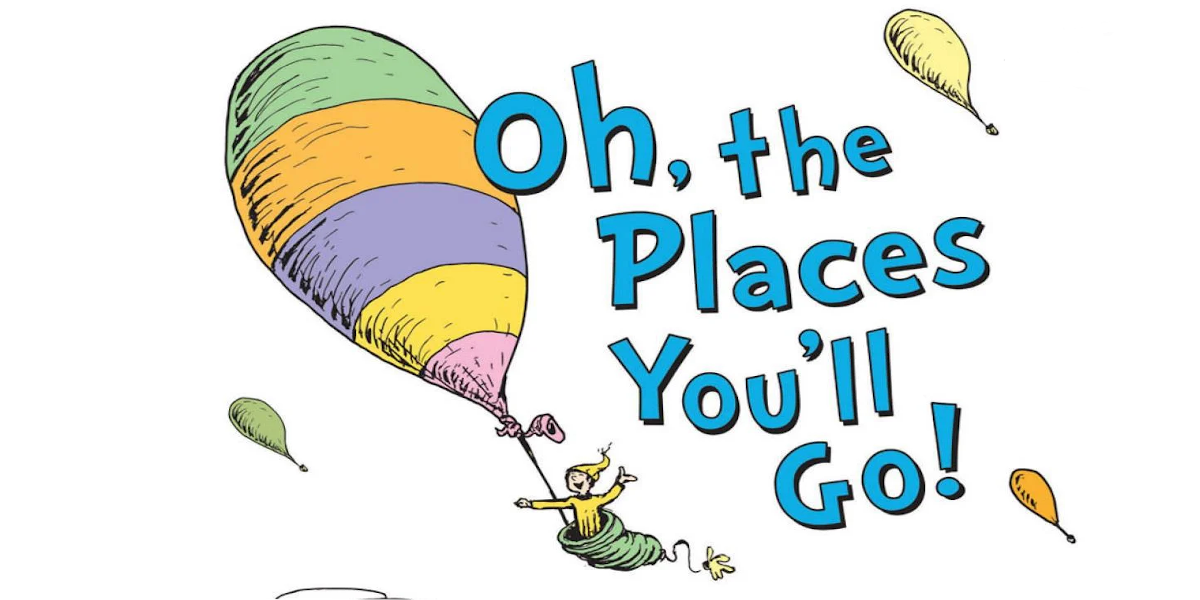 "Oh The Places You'll Go!" By Dr. Seuss: Real Life Application
There are many different perspectives on life, our journeys, and how we should live. Sometimes, a children's book can sum it all up in the best way. Dr. Seuss's "Oh The Places You'll Go!" is a perfect example of this. I enjoy this book and believe it can provide great insight for people. Below are some of the things that I love about this book.
Empower yourself. You can take charge.
This book sets an example that we can empower ourselves. We can decide what paths we take. We can change course when needed. We can set boundaries and make decisions for ourselves. Furthermore, it focuses on strengths that we have and applying them to situations to help us manage our life decisions. This book shows how people can be set in their ways with little purpose, and we can even experience that, too. But it does shine light on increasing our self awareness to change this. In addition, it describes pushing through difficult times when we even want to give up.
Normalizes difficulties we experience.
One of the most powerful moments in this children's book is where it describes, "I'm sorry to say so, but sadly it's true that Bang-ups and Hang-ups can happen to you." It shares that we can be down in the "slumps" and how hard it is to manage feelings related to this. As a therapist, I think that many people can relate to this, with experiences of grief, depression, or that stuck feeling. It also validates how difficult it can be to rise above those times and "un-slump" ourselves.
The book is a good example of the difficult choices we have to make that can come with many different consequences. Sometimes we make decisions in life that do not make us feel good; despite them being for the better.
Validates our feelings, even the heavy ones.
Throughout this book, it discusses many different feelings we experience throughout our life, including the heavy ones. First, it starts by discussing the adventurous outlook on life. Then, it reflects on the depressive states we experience and how it can be hard to manage this state. It also shares about feeling alone and how scary that is. This book describes confused feelings that we experience as well.
Encourages us.
This children's book encourages us to stay the course, even though it may be difficult. It reflects trusting ourselves to make the right decisions or even changing the path when we made a wrong decision. It encourages us to take responsibility in our own lives and take charge to move the mountains we will face.
If you are experiencing any mountains in your life and need an extra push, or if you need help deciding on a different path, check out our Lifeologie team!
About Rosann Raftery
Rosanne Raftery, LPC, LLMFT, holds a BA in Psychology from Central Michigan University and a MA in Marriage and Family Therapy from Western Michigan University. She is passionate about pre-engagement or premarital counseling, divorce recovery, open relationships, women's issues, anxiety, depression, and working with the LGBTQ+ community. She specializes in working with individuals, couples, and families in building their communication skills, healing, and strengthening their relationships at Lifeologie Counseling Grand Rapids Ada and Lifeologie Counseling Grand Rapids Cascade.
Meet Me