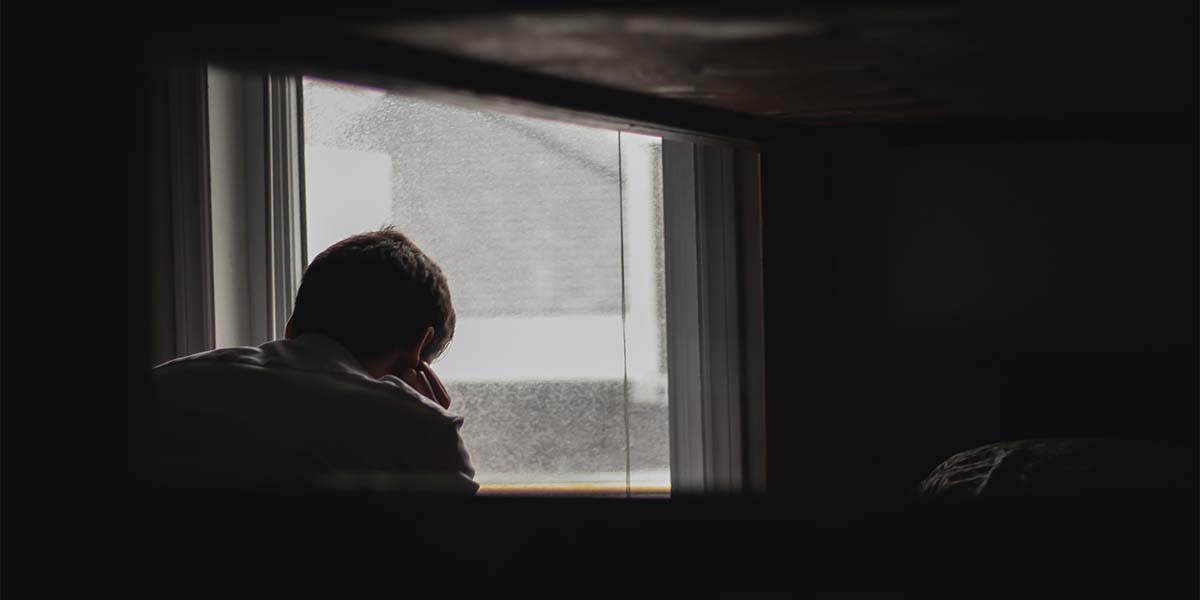 Emotional Numbing Can Be Addictive
We live in a stressful, inconsistent, and fast-paced world. With all of the potential "what if's" that can happen in our day-to-day life, it's common for people to find ways to escape their daily stress or the emotional discomfort experienced daily. Whether it's watching Netflix until it asks you if you'd like to continue, having a drink to unwind at the end of the day, playing a video game on your phone, doom-scrolling through social media, or tuning out to a podcast, we all try and find temporary relief from our reality. While typically this can be a harmless coping mechanism, it's essential to recognize the potential hidden dangers within this pursuit of rest.
It's unusual for an addictive behavior not to offer a temporary sense of release, escape, or numbness. This relief is a big part of what makes it so appealing, a "quick fix" so we can keep moving forward.
A severe example can be a substance abuse disorder, where a person uses drugs or alcohol to relieve their stress or discomfort. While it can sometimes be easier to see substance use as a potential problem, this is one of many problematic behaviors that can come with looking for a "fix" for our stress, even using social media or binge-watching different shows and cultivating a pursuit of numbness. Granted, I will agree with anyone challenging me that watching Netflix or flipping through social media is not unhealthy. However, I would ask them how often they use this or what situations prompt them to use it.
It's important to note that the persistent pursuit of temporary relief can build up over time and become less functional, leading a person to pursue more substantial ways of disconnecting. I call this pursuit emotional numbing. It is a precursor to more significant problems.
When a person has reached the place of using different substances, disordered behaviors such as restrictive eating or binge eating, or using socializing to escape, they did not start here. While some individuals can start at these places and not take them too far, more often, over time, it will progressively take them more to be able to continue to distract themselves from the stress or distress they are experiencing. Over time it takes more to be able to keep pushing their discomfort down and away to not interfere with their responsibilities.
This avoidance of acknowledging the problem and working on ways to find a healthier resolution is the soil for mental health problems or addictive behaviors to thrive. Without knowing it, peoplebegin to adopt different unhealthy behaviors to cope and slowly but surely develop an addiction.
It's important to understand that seeking numbness, whatever the way may be, is not a sustainable solution. While there's nothing wrong with taking a mental break, it's essential to acknowledge the need for balance and to practice an awareness of how often you utilize these coping skills along with identifying the emotional distress that you're using these different methods to escape from. It's essential to address the root causes of the different feelings that may be present and practice alternative ways to better manage the stress that comes with our day-to-day life.
In conclusion, there's nothing wrong with taking time to watch a show, play a game, have a drink, or look up your favorite influencer. These are all very normal and healthy ways to manage stress and relax. By implementing breaks throughout our day, holding ourselves accountable not to overuse these things, and creating space to reflect on our day to see what stressors or problems may be cultivating, we can maintain a sense of balance to create a life that is fulfilling and free of the potential of addiction.
A great way to keep ourselves in check and to identify potential unhealthy behaviors in our life that we may be unaware of is to work with a mental health professional. An unbiased 3rd party who challenges your perspective and helps you identify potential problems will be a critical part of creating the life you want, free from unnecessary problems.
If you would like to develop healthier coping strategies to manage stress, read about my approach to counseling here, request an appointment with me, or learn more about our practice at Lifeologie Counseling Austin.
About Calvin Burns
Calvin Burns, MA, LPC, LCDC-I, earned his BA in Psychology with a minor in Human Development and Family Studies from Texas Tech University and earned his Master's in Counseling from Dallas Theological Seminary. He specializes in disordered eating, addictive behaviors, depression, anxiety, parenting support, adolescents/emerging adults, and couples counseling. He brings unwavering hope to his clients, and firmly believes that people can change and their stories can be rewritten. He sees adolescents, young adults, adults, couples and families at Lifeologie Counseling Austin.
Meet Me