About
So, you've begun to think about bringing your child in for counseling. We know that this is an overwhelming and sometimes difficult decision to make. However, simply by learning about your options, you are taking steps towards what's best for your child. Play Therapy is a term that is sometimes used alongside "children's counseling," but there are some important distinctions.

Play Therapy is to children what talk therapy is to adults.
When something difficult happens and you need to process it, what do you do? Talk about it. With a friend, a family member, a counselor…

Young children do not have the vocabulary yet to express their feelings the way adults do. They can't say "I was confused and sad when my mom had a new boyfriend, but I'm glad she's happy" in the same way that an adult or even a teenager can.

Cue: Play.

Play is a child's natural form of communication. They work out their emotions and gain understanding of their environment by "playing" out related themes. In play therapy, the counselor creates a therapeutic play space for the child to work out their emotions, process any difficult situations or traumas, and gain confidence in their ability to handle the intangible.
Treatment Applications
children experiencing:
developmental challenges

bullying

challenging home environment (divorce, blended family, etc.)

social withdrawal

big life changes (new school, new sibling)
How does Lifeologie help?
Discuss your concerns with our intake specialists.
When you reach out to a Lifeologie, you'll be connected with one of our Intake Specialists. In a "call center?" No way. Our specialists are each located in their local Lifeologie office and know the counselors well. Their entire job is to learn about you and what you're looking for and to match you with the counselor who will be the very best fit for your needs and preferences.
Find a counselor that is passionate about helping you reach your mental health goals.
Our counselors are literally the cream of the crop. We get hundreds of applications every year to intern and work at our offices. Lifeologists are counselors, life coaches and overall wellness advocates who are experts and specialists in their craft. At the intern level, they have set themselves apart as incredible learners and collaborators, chasing after the highest-level trainings in the field. From EMDR to nutrition coaching to brain spotting and addiction specialists, we have you covered. Once you enter a Lifeologie office, you'll find that we've carefully curated the environment to feel modern, comfortable and inviting. Counseling at Lifeologie is not your typical counseling experience – in any way.
Receive continuous support and guidance as you go on your mental health journey.
Your counselor at Lifeologie will meet you wherever you are, whether you're just starting in counseling for the first time ever… or returning to a life-long counseling journey after a brief break. Your Lifeologist will partner with you to meet your goals. As you learn and grow, we can help you focus on overall wellness through mindfulness practices such as Psychotherapeutic Yoga or mindful eating. Wherever you are, we can come alongside and help you move forward!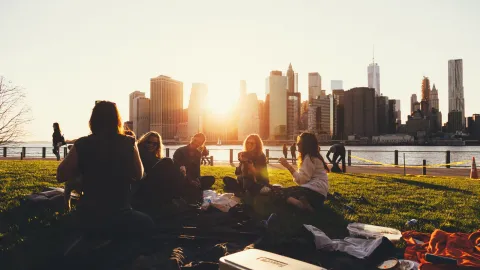 about lifeologie
Lifeologie Institute was founded in 2000 with one goal in mind — to bring a fresh, innovative approach to the everyday problems of life. Creative solutions to stuck problemsⓇ. With our unique multi-specialty, collaborative approach, Lifeologie helps individuals and families heal their wounds and break out of old, unhealthy patterns.