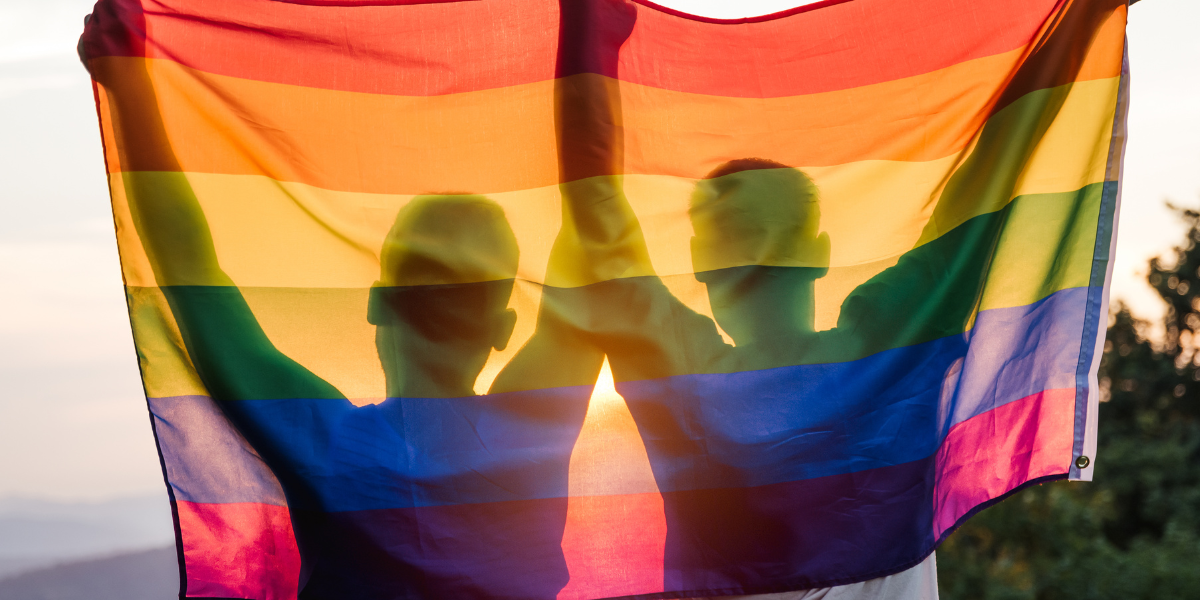 5 Things to Know About Coming Out for LGBTQIA+ Adults and Seniors
During HIV/AIDS Awareness Month in December, we honor and remember the people in our community we have lost to this devastating disease. For those old enough to remember the agony of the 80s AIDS epidemic, the reminders are more than bittersweet. Fear, trauma, oppression, and discrimination suffered for decades can make coming out in later adult years especially challenging.
Coming out is the process of telling others about an important aspect of a person's identity, such as sexual or gender identity. In the LGBTQIA+ community, coming out can have deep meaning. In addition to a person telling their own truth, coming out can be an act of taking control, a rebellion, or a political statement. For many queer adults and seniors, coming out may not have been a safe option previously.
The coming out journey is often thought of as one or two initial conversations, but the process is more than just that. Here are some things that you may not have been told about coming out:
Coming out is a lifelong process. For some people, coming out for the first time is a huge milestone. Often, this is only the first step in a process of many conversations with family, friends, neighbors, colleagues, and others. Especially for older LGBTQIA+ people, these conversations often include ex-spouses, children, and employers.


Coming out has multiple dimensions. The coming out conversation with an ex-spouse or a child is likely to be very different from one with an employer, clergy member, counselor, or health care provider. Remember, coming out is your story to tell. How does your culture affect your message or audience? You decide who you tell, when you tell them, what words you are comfortable using, and what the message is. You also decide what information you keep to yourself.


Coming out can lead to uncomfortable questions. Discussing identity can lead to difficult questions, especially ones about sexuality, religion, or politics. For adults and LGBTQIA+ seniors, questions about the reasons for not coming out sooner can be uncomfortable. It can be useful to prepare for possible reactions. Don't forget medical professionals and caregivers whom you may want to include in your conversations. What are the three most likely reactions you'll receive? How would you answer each?


Family members can be blood relatives. They can also be chosen. Some people experience support and acceptance from loved ones as they come out. Unfortunately, some family members may reject a person who comes out to them. Over time, you may find that supportive friends, neighbors, and colleagues become like a second, extended family. This is one of the reasons why many LGBTQIA+ people refer to one another as "family."


Learn from the stories of those who came before. If you have connections to others who have come out, ask them about their coming-out story. Many out people are willing to share their experience with someone who is planning to come out.
All of the above shows that there is not just one way to come out. At Lifeologie Counseling Dallas, I see clients who are working on these issues, as well as many other mental health concerns. Please call 214.357.4001 to discuss scheduling an appointment with me or request an appointment online.
About Jim Ming
Jim Ming has a BS in Industrial Relations, a Master's of Human Resources & Labor Relations from Michigan State University, and is currently pursuing a Master's of Clinical Mental Health Counseling at Tarleton State University. He helps clients find solutions for life's challenges, including adjustment issues, relationships, stress management, depression, grief, and anxiety, using a humanistic, practical, and action-oriented approach. He sees clients with the supervision of Chris Jones at Lifeologie Counseling Fort Worth.
Meet Me