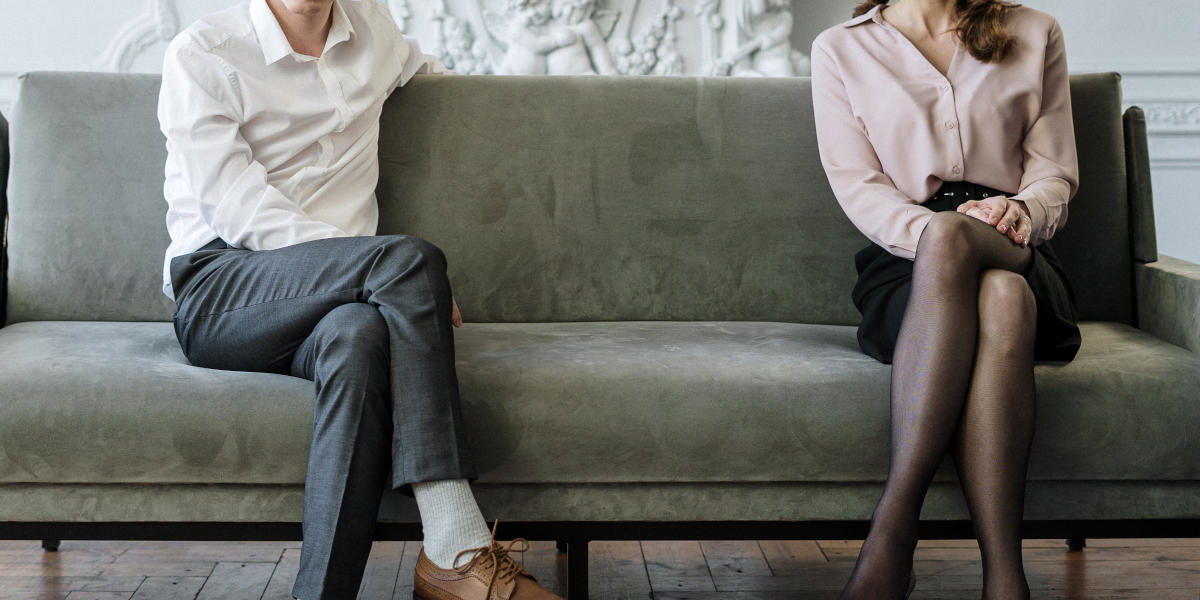 Common Reasons Couples Seek Therapy Part 3: Misalignments
When you first got married, you might have felt like you and your spouse were more attuned to each other's needs, wants and expectations. Maybe you both were more alike at that time. Perhaps you were just more willing to bend and flex for the sake of the marriage. At some point in their marriage, usually around the "7-year itch" mark, most couples realize they're not okay with each others' differences that ultimately determine decisions and the way things get done in the marriage.
In this video, we address the most common core misalignments that couples that come in for counseling deal with:
Money: Differences in how much to save versus spend, what to spend on or not, or difficulty following through on agreed commitments.
In-Laws: How much time to spend with each other's family? How to deal with conflicts when in-laws push the boundaries?
Parenting: How tough or easy should we be when disciplining the kids? Differences in priorities and activities for the kids. Who's good cop or bad cop and does that mean certain kids favor one parent more than the other?
Roles & Responsibilities: Who does what around the house? What role does each person play in things like parenting, income earning, household responsibilities, spiritual leadership, etc?
Conflict: What kind of communication and behavior is acceptable or unacceptable during conflict? Are there any rules or guidelines that establish boundaries for the way you will speak to and treat each other when you're fighting?
Sex & intimacy: How often? When is the best time? What needs and wants are necessary before, during, and after? How does each person view it and why? What needs are there for non-sexual touch and affection?
There are a plethora of other issues beyond this list such as knowing differences in love language, forgiveness language, enneagram numbers, personality types, etc. The point here is, couples often don't stop to think about and talk through these issues deeply. Many conflicts and issues that occur in married life come out of these misaligned issues. This causes couples to spend all their energy cutting down weeds instead of pulling out the roots. We can help! Call us today and one of our therapists or marriage coaches can help dig in and get you and your spouse on the same page.
Visit our full course on Rules of Engagement or contact us for information on relationship counseling.
About Ly Tran
Ly Tran, D.Min, LPC, LPC-S is a Lifeologie owner and therapist and serves part-time as a counseling pastor at Chase Oaks Church. He is a Licensed Professional Counselor-Supervisor (LPC-S) with a BS from Trinity University and a MA in Biblical Counseling from Dallas Theological Seminary, where he also completed a Doctorate of Ministry (DMin) in Marriage & Family for the purpose of educating and teaching future therapists. He specializes in Christian counseling, premarital and couples counseling, codependency, and divorce. He is the proud owner of Lifeologie Counseling Richardson/Plano, Frisco, Houston, Sugar Land, and Austin locations in Texas and Washington Township New Jersey.
Meet Me