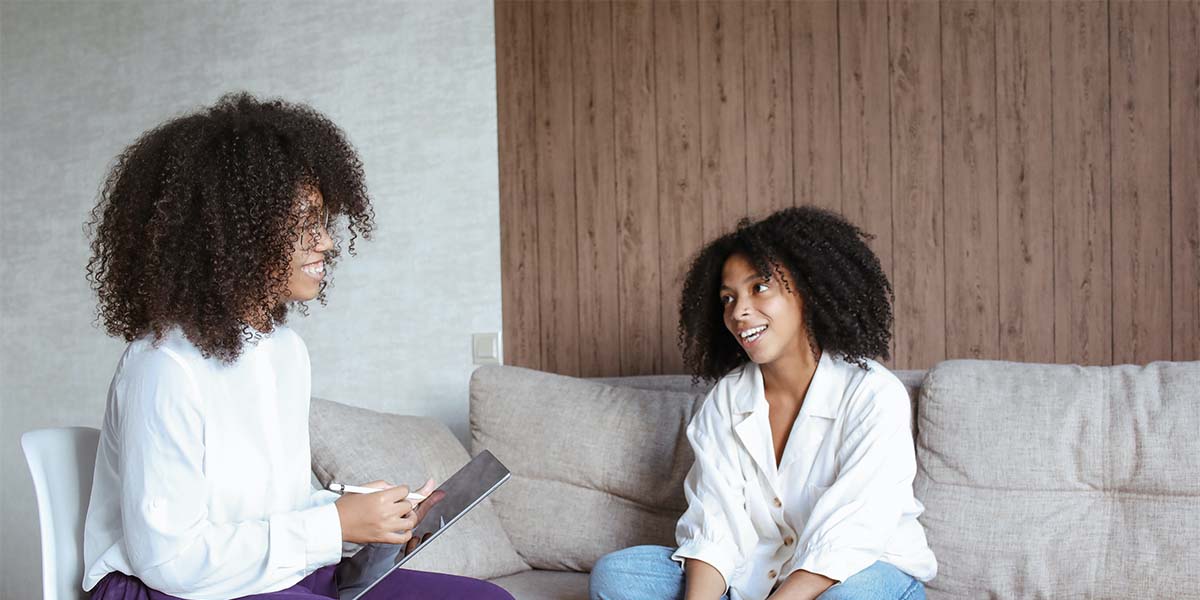 How Does Healing Begin In Therapy?
When you are searching for a therapist, there are a few worthwhile questions that you might ask yourself about counseling. They include:
What are my intentions for seeking out a therapeutic relationship?
What can I realistically hope to achieve?
How do I understand the healing and growth process?
Where does healing take place?
Let's focus on the fourth question and look at two places where healing might take place: One, The space between you and your therapist; and Two, Real life.
Healing Takes Place Between You and the Therapist
The society we live in emphasizes our ability to stand on our own. If we ever feel like we "need" another, we are often made to feel defective in some way. This is not to badmouth the ideal of autonomy; autonomy is a respectable ideal in itself. But I do wonder if our interdependence and interbeing aren't deeper truths—autonomy itself is often born out of a deeper dependence we fail to recognize.
In therapy, our mutual dependence is openly acknowledged. I recognize that I learn how to love myself from being loved; I learn gentleness from being addressed gently; and I grow and heal when I hear words I understand and that nourish me.
The influential therapist Carl Rogers outlined three conditions for healing & growth:
Accurate Empathy
Congruence
Have you had a relationship in the past where these conditions were fulfilled? What were they like? It is my desire that everyone experiences a taste of the freedom and life-altering power this kind of relationship produces. In therapy, we aim to provide a healing environment where these things which are, if we are frank, only very rarely witnessed in life.
Healing Takes Place in Life
I chuckle at how banal I sound as I write these words, "Healing takes place in life." I want to say to myself, "Okay, Mr. Ram Dass Jr." But it's true. And this is the deepest truth. Acknowledging life as the location of healing is to humbly confess that healing does not "come" from me, the therapist. No, you heal yourself.
This simple clarity about where healing takes place determines so much of what I do: When I hear your stories in a counseling session it focuses me to listen for things you know, resources you've acquired through living. I also watch for what's happening now: Are there maladaptive patterns you have acquired that are being played out in the therapy room? If so, the solution must be somewhere in the vicinity as well. In all this, the primary skill we have to develop is called mindfulness (whose better translation may be body-fulness or heartfulness). You and I partner with each other to be mindful together, and you grow in mindfulness, which is something that you can take with you wherever you go, even when I am not there.
Intimacy With Life
The ultimate goal of therapy is intimacy with life. Whatever is happening in life, don't run away from it but run towards it. Some people will say this works because God is acting through life in order to transform them. Some others will scoff at this idea. I say: Do we really need to agree on why intimacy with life works as long as it works? And the knowledge that it works isn't hard to come by: Just spend one day mindfully eating, relating, working, and feeling to see how much there is to be gained by the simple act of paying attention.
When you pay attention, I cannot guarantee that life won't hurt. But what I can guarantee is that doing so will transform you, and you may begin to feel that you are cooperating with life to get to where you need to be. Meaning and vivacity are two things that you can reasonably expect out of a therapy process gone well.
Learn more about my approach toward healing and mindfulness, meet our counselors at Lifeologie Counseling Frisco, or request an appointment to begin your therapeutic journey toward a life filled with mindfulness and intention.
About Elliot Lee
Elliot Lee, LPC-A, earned his MA in Professional Counseling from Amberton University. He is a graduate of the University of Texas and also attended Gordon-Conwell Theological Seminary. He is a certified Spiritual Director and a Certified Trauma Professional. He specializes in working through anxiety, depression, religious trauma, spirituality, family relationships, and self-esteem/identity issues using individualized therapy based on cognitive, mindfulness-based, and contemplative approaches. He is fluent in English and Korean, and sees older teens, young adults, and adults with the supervision of Russell Baxter, LPC-S at Lifeologie Counseling Frisco, Texas.
Meet Me