About
More than 18 million people in the U.S. are currently living with cancer, and 1 out every 3 people in cancer treatment also may suffer from mental health conditions, such as anxiety, depression, acute stress disorder, or substance abuse. Patients may feel isolated, lonely, and scared, and survivors often experience profound guilt or regret. A cancer diagnosis can disrupt daily functioning, physical mobility and autonomy, interpersonal relationships, perception of self, and concept of life purpose. Patients and families facing a terminal diagnosis may have trouble communicating their needs as their lives are consumed with caregiving and end-of-life issues.
Therapists help cancer patients and their families find ways to process their experiences, express their emotions in a healthy way, connect with support groups, and communicate with each other during this stressful but precious time.
Common Challenges
depression
emotional volatility
relational struggles
feelings of isolation
changes in personal autonomy
survivor's guilt
How does Lifeologie help?
Discuss your concerns with our intake specialists.
When you reach out to a Lifeologie, you'll be connected with one of our Intake Specialists. In a "call center?" No way. Our specialists are each located in their local Lifeologie office and know the counselors well. Their entire job is to learn about you and what you're looking for and to match you with the counselor who will be the very best fit for your needs and preferences.
Find a counselor that is passionate about helping you reach your mental health goals.
Our counselors are literally the cream of the crop. We get hundreds of applications every year to intern and work at our offices. Lifeologists are counselors, life coaches and overall wellness advocates who are experts and specialists in their craft. At the intern level, they have set themselves apart as incredible learners and collaborators, chasing after the highest-level trainings in the field. From EMDR to nutrition coaching to brain spotting and addiction specialists, we have you covered. Once you enter a Lifeologie office, you'll find that we've carefully curated the environment to feel modern, comfortable and inviting. Counseling at Lifeologie is not your typical counseling experience – in any way.
Receive continuous support and guidance as you go on your mental health journey.
Your counselor at Lifeologie will meet you wherever you are, whether you're just starting in counseling for the first time ever… or returning to a life-long counseling journey after a brief break. Your Lifeologist will partner with you to meet your goals. As you learn and grow, we can help you focus on overall wellness through mindfulness practices such as Psychotherapeutic Yoga or mindful eating. Wherever you are, we can come alongside and help you move forward!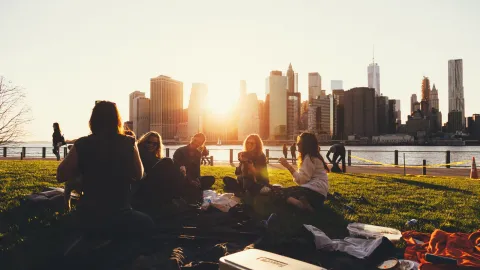 about lifeologie
Lifeologie Institute was founded in 2000 with one goal in mind — to bring a fresh, innovative approach to the everyday problems of life. Creative solutions to stuck problemsⓇ. With our unique multi-specialty, collaborative approach, Lifeologie helps individuals and families heal their wounds and break out of old, unhealthy patterns.