About
Did you know that suicide is in the top ten causes of death for every age group except over 65? Including ages 5-8. Let that sink in. Suicidal ideation — or rumination about suicide — is much more common than you think.
Most people have periods of feeling discouraged and down. When that common feeling reaches the level of despair and hopelessness, when it seems there's no end in sight and there are no solutions, thoughts of suicide often creep in. Sometimes these thoughts are fleeting or mild. Sometimes they become severe and persistent.
When should you be concerned about suicidal ideation? The short answer is always. Any thought of suicide is something to take seriously and a reason to seek counseling. But there are some indicators that can help you assess the severity of suicidal thoughts. A key factor is hyper focus on method. If a person begins to fixate on HOW they might kill themselves, they should seek help immediately. A note of hope: studies show that injecting as little as an hour between impulse an opportunity drops the suicide rate by 95%. If you or someone you know is suicidal, get rid of any opportunity (give the gun away, have a friend clean out the medicine cabinet) and call for therapy immediately. Your life is worth it. And the world is better off with you in it.
Signs and Symptoms
increased substance use
increasingly unstable relationships
increasingly unstable or depressed mood
calling loved ones with goodbye messages
feelings of hopelessness
formulating a suicide plan
giving away possessions
sudden sense of agitation or peace, indicating a decision has been made
How does Lifeologie help?
Discuss your concerns with our intake specialists.
When you reach out to a Lifeologie, you'll be connected with one of our Intake Specialists. In a "call center?" No way. Our specialists are each located in their local Lifeologie office and know the counselors well. Their entire job is to learn about you and what you're looking for and to match you with the counselor who will be the very best fit for your needs and preferences.
Find a counselor that is passionate about helping you reach your mental health goals.
Our counselors are literally the cream of the crop. We get hundreds of applications every year to intern and work at our offices. Lifeologists are counselors, life coaches and overall wellness advocates who are experts and specialists in their craft. At the intern level, they have set themselves apart as incredible learners and collaborators, chasing after the highest-level trainings in the field. From EMDR to nutrition coaching to brain spotting and addiction specialists, we have you covered. Once you enter a Lifeologie office, you'll find that we've carefully curated the environment to feel modern, comfortable and inviting. Counseling at Lifeologie is not your typical counseling experience – in any way.
Receive continuous support and guidance as you go on your mental health journey.
Your counselor at Lifeologie will meet you wherever you are, whether you're just starting in counseling for the first time ever… or returning to a life-long counseling journey after a brief break. Your Lifeologist will partner with you to meet your goals. As you learn and grow, we can help you focus on overall wellness through mindfulness practices such as Psychotherapeutic Yoga or mindful eating. Wherever you are, we can come alongside and help you move forward!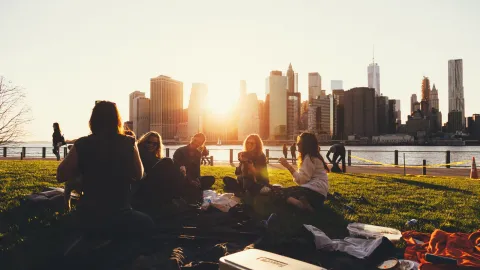 about lifeologie
Lifeologie Institute was founded in 2000 with one goal in mind — to bring a fresh, innovative approach to the everyday problems of life. Creative solutions to stuck problemsⓇ. With our unique multi-specialty, collaborative approach, Lifeologie helps individuals and families heal their wounds and break out of old, unhealthy patterns.